About
Us
Minnesota Electric Technology, Inc. was founded in 1969 and has become a leading US manufacturer of custom-designed, high performance, permanent magnet DC motors for Original Equipment Manufacturers (OEMs) worldwide. Our DC motors are built with NEMA, IEC or custom mounting configurations according to customer specifications. Each motor's performance characteristics are engineered at our corporate headquarters in Mankato, Minnesota using proprietary design software written by our engineers. Production drawings are CAD-generated in Autodesk Inventor®, applying the latest in 3D modeling to aid in accurate, fast and efficient designs. All of our PMDC motors are built in the USA at our Winnebago, Minnesota manufacturing facility. Last year, our dedicated employees manufactured motors which were shipped worldwide to locations in Africa, Asia, Australia, Europe, Canada, Central and South America.
Matching design to performance

Permanent Magnet DC (PMDC) motors are used all over the world in a variety of applications. The advantages of using PMDC motors include; their portability, high starting torque, bi-directionality, variable speed, reliability, and speed-control. They can be designed to run on normal battery voltage, such as 24 volts, or just about any voltage that your application requires, up to 230 volts.

The ability to "match your requirements" can give you a big advantage when choosing a PMDC motor and ensure that you're getting the most durable product for your application. Matching the actual load to the motor design is extremely important for increased motor longevity. Running a motor at a lower current than the original design will actually shorten the motor life. A motor running at a higher current than the original design will create excess heat, which reduces the life of the motor prematurely. Matching the speed of hydraulic pumps will also be important for optimum output. Here at MET, we focus on giving you the perfect motor that is custom made to your application so you can maximize efficiency.

A well-matched motor-to-current profile will provide you with the optimum performance for your application and ensure a long product-life with lowered replacement costs and downtime. This is especially true in situations utilizing solar power where efficiencies are extremely important. Please contact our experienced sales engineers who can help you with your project.

MET understands the importance of matching design with performance in motor applications. That's why our engineers are able to load-test your current motor and create new motor designs with customized voltage, speed, horsepower, torque, and duty to meet your specific application requirements. Read our blog for more information.
MET is a proud sponsor of MSU engineering students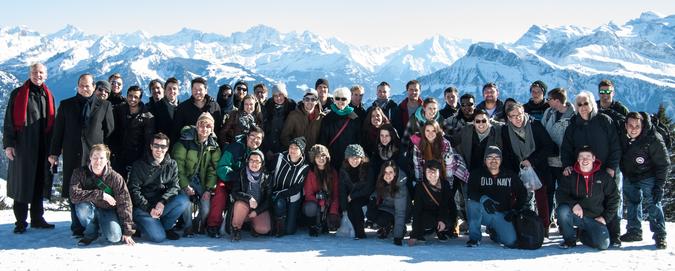 We were honored to be able to support Minnesota State University, Mankato engineering students on the Project Oriented Learning Environment (POLE) program in Switzerland this past winter. The students received hands-on experience at Audi, and judging by the picture they sent us it doesn't look like a bad place to spend a week.

Photo courtesy of University of Switzerland Applied Science via Dr. David Guerra-Zubiaga, Faculty, College of Science Engineering and Technology, Minnesota State University, Mankato.
MET the Problem Solvers – cost reduction
A design engineer attached a MET prototype motor to their pump through the use of a mounting hub. MET developed for him a mounting configuration incorporated into the motor end cap that performed the same function, thus saving the customer $5.00 per assembly. (Read more…)
Our
Motors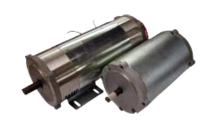 Our product line includes brush type PMDC 32 and 33 series motors in 3.2″, 3.6″ diameter, and the 56 series motor in 6″ diameter.
Read More>>
Quality
Guaranteed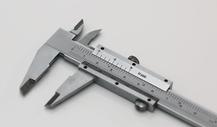 MET's stringent quality program has led to high marks from our customers, which is demonstrated by the many supplier awards we have received over the years for our commitment to quality, on-time delivery, customer service, cost and continuous improvement programs. We're so confident about our superior quality that we carry one of the best warranties in the industry.
Check out our warranty statement here.
Ethical
Commitment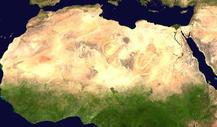 MET supports and respects the protection of internationally proclaimed human rights for all. As part of this commitment, MET does not directly purchase or knowingly source products or materials containing conflict minerals that directly or indirectly finance or benefit armed groups in the Democratic Republic of the Congo or specified adjoining countries.
Read More>>
Industries We
Serve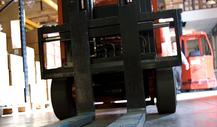 materials handling
sustainable/green energy
construction
HVAC
machine tool
automotive
agriculture & forestry
railroad
robotics
packaging
military
food & beverage
Read More>>